Audi Sport Performance Parts
---
Audi Sport and Audi Quattro Performance Parts
The various Audi S-Line and Quattro iterations are some of the most popular cars on the market to date. Attractive for their performance, styling and reliability - many of our customers come to us looking to make their Audi stand out from the rest. Our Audi Sport performance parts provide them with subtle styling cues and some impressive performance modifications to do just that.
Different models in the Audi Sport and Quattro range
The S-Line range differs across Audi's product range, representing a particular level of trim or it can also represent a huge increase in power, when compared to none-sport models. Our customers come to us for a variety of reasons, in some cases they're looking to give their standard Audi the level of quality the S-line offers, whereas in other case they may be looking to try and improve the performance of their existing sports Audi.
Some of the most popular S-Line and Quattro models that our customers approach the ID-Workz team about modifying include the Audi A3 hatchback and sportback editions, the A4 and the A5 coupe. There are a number of aftermarket brands that we keep in stock that allow Audi owners the freedom to modify their car, creating something both unique and superior to the standard variants on the market.
So what are the most popular modifications for our Audi customers?
There are a host of different modifications that you can undertake for your Audi, from improving the handling to increasing the power, upping your stopping capacity to styling modifications. Some modifications are achievable with some basic tools and a little knowledge, whilst others are for the reserve of skilled amateurs or professionals.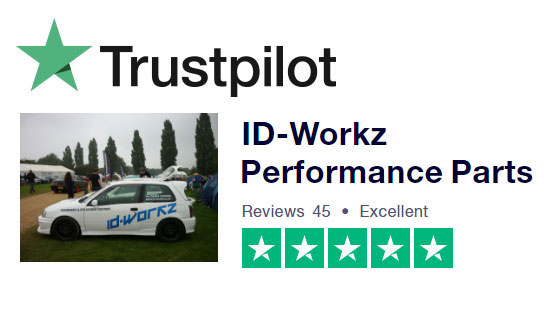 Some of the best selling parts that we stock for the A3 include this sports coilover kit by Eibach and this Eibach front & rear anti-roll bar kit. This HEL performance oil cooler kit is a really popular seller, used across all 2.0 litre models including the A3, A4, A5, S3 & TT.
Another really popular conversion for our Audi customers is to increase your alloy wheel size, we stock a range of fantastic quality, stylish alloy wheels. This normally leads into a need to increase the size of your brakes as well, mainly for aesthetic reasons as more brake is visible in a bigger wheel, however their improved performance stronger also prevent brake fade down the line. K-Sport make a range of big brake kits like this one that will dramatically improve your stopping power.
We only stock Audi Sport performance parts that we would put on our own vehicles, whether you're lowering your A3 with these BC Racing coilovers or getting your A5 breathing and sounding better with this Scorpion exhaust system - you won't be disappointed with the difference these parts make.
Contact the team for more information
Whatever parts you're looking for, whether we stock them or we need to order them in for you, you should think of us as your one stop shop for your Audi. Any information you can't on our website, please don't hesitate to give us a call on 01484 535665 or get in touch with us via the contacts section from our main menu.