Buy performance car parts online
---
Where to buy performance car parts online
There are a multitude of stores, sites, shops and sellers online where you can buy performance car parts. All offering the best products, at the best price, with the best customer service. Popular auction sites like eBay (other auction sites available) offer a convenient way to shop, as most people have an account, you don't need to input any more details, you're often payment protected and postage is often included. But as a consequence, prices can often be higher than on the likes of id-workz.co.uk. By buying online direct from the retailer, you can often make savings that you won't make elsewhere.
Popular performance car parts
Buying patterns and trends change on at least an annual if not monthly basis, different cars become more or less popular and in turn, so does the popularity of various car parts. Having said that, generally speaking the most popular parts we sell online are:
Performance suspension upgrades such as lowering springs and coilovers
Performance brake modifications, like big pot brake kits
Exhaust modifications such as de-cat and sports-cat systems
Drivetrain modifications, like performance clutch kits and lightened fly-wheels
As well as OEM parts, we stock a number of well-known brands within those popular categories. Whether BC or Yellowspeed racing, Eibach or K-Sport, Whiteline or Tein - our stock represents the best in aftermarket performance car parts online.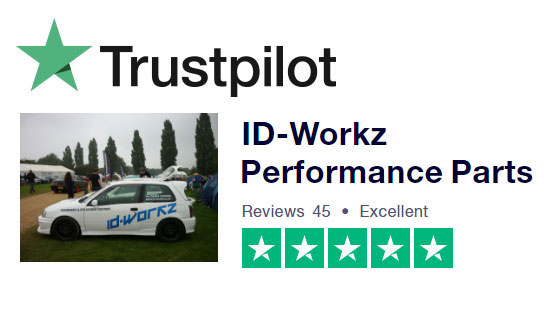 Shopping online with ID-Workz
We've worked hard to make buying through our online store as easy as possible for our valued customers. Once you've created your account with us, you can login and shop at any time with your username and password. You can also view your order history to make repeat purchases easier and even create a wish list, saving parts for you to come back to a later date.
Contact us online
We encourage our customers to use our online store as this is where we offer our most competitive online pricing, though if you do happen to find a part elsewhere for less - get in touch with our team and we will do our utmost to beat the price you've found. Whether you contact us via email, our website or by phone 01484 535665 - we have thousands of parts for sale online, we want you to buy with confidence and we're always happy to help.