---
Which big brake kit should I buy?
Knowing which big brake kit to buy can be difficult. There are hundreds of different brands, who all differ in function and quality. It will also depend on the age and make of your car as to which brake kits are compatible with your vehicle.
The good news is, whether you're looking for a brake upgrade or you need to repair your braking system, you have a lot of choice! In this article, we'll discuss the cost of upgrading to big brakes and why it is totally worth it.
Why upgrade to a big brake kit?
Our customers looking to upgrade the stopping power of their car are often at the tail end of their modifications or project. Say you've improved your power output through upping the air intake or replacing the exhaust with a performance kit, maybe you've lowered your car and it handles as well as it accelerates now.
Sound familiar? This is the point most people decide to upgrade their calipers and swap out their discs. Big brake kits seriously improve your braking performance. Generally consisting of larger brake discs - they may be slotted, which improves weight, cooling and self-cleaning - and stronger calipers.
By increasing the amount of pistons or 'pots' within the calipers, the pressure applied to the brake pads is increased, gripping the disc more firmly than standard brakes. Couple this with the increased surface area from the bigger discs and you will transform the way your car stops.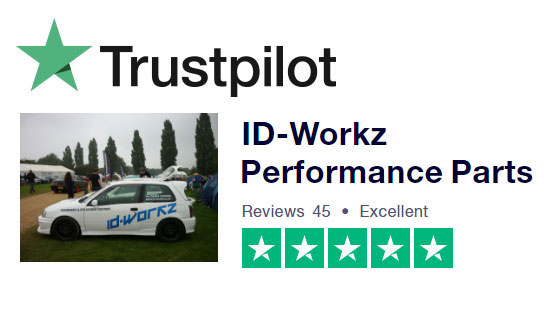 High performance brake kits that ID-Workz stock
We stock big brake kits from the brand K-Sport, we chose a brand that we would install in our own cars to reassure our customers of their superior quality. These kits are top-spec, race-researched products designed to seriously improve how your car stops. From a Vauxhall VXR to the Volkswagen R, Audi Sportline to a Skoda VRS - we stock the right kit for your car, and in the unlikely eventuality that we don't - we'll source it for you.
Contact the ID-Workz team today
If you've got any questions that we haven't answered within this article about the big brake kits we keep in stock, if you've any questions as to which kit to buy for your car, or any questions at all about performance car parts get in touch with us via the contacts section or call us on 01484 535665.