Performance car parts in Bradford
---
Where to buy Performance Car Parts in Bradford
Buying performance car parts in Bradford quickly, safely and affordably by choosing to shop with ID-Workz. We proudly stock a huge range of aftermarket performance car parts and OEM replacement parts for a multitude of different makes and models. Our customers in Bradford are repeat customers, because we go out of our way to offer quality, value and choice. Whether you're looking for replacement parts to complete an annual service or whether you're looking to make some serious modifications to your vehicle - we're the only car parts retailer you'll ever need.
Popular Brands that we stock
In the main, drivers and car enthusiasts in Bradford shop with us for performance upgrades. Be that coilover upgrades, big brake kits, exhaust modifications or inductionkits - we stock quality, reputable brands within each field. Choice is never an issue for our customers and in the event we don't have the part you're looking for, we'll find it for you at the best price available.
Some of the best selling performance car parts brands in Bradford right now include:
Induction - Ramair, Wagner Tuning, Blitz and Airtec
Exhaust - Milltek, Cobra Sport, Blitz, HKS and Scorpion
Suspension - Eibach, TEIN, BC Racing, Yellow Speed, Powerflex, MeisterR and Whiteline
Brakes - Brembo, EBC, K-Sport & HEL Performance
Drivetrain - Quaife, Cusco, Competition Clutch & Exedy
We go above and beyond to keep our stock-list varied and our prices competitive. But we also understand that it takes far more than lower prices and variety to earn the trust of discerning customers. Which is why we also pride ourselves on our customer service, including our willingness to offer advice and help wherever needed.
We've been in business for a decade this year, before that, we were a group of car enthusiasts. The collective knowledge between all the staff here at ID-Workz is at our customers disposal, if you're unsure as to which brand to choose or which part to try, all you have to do is ask.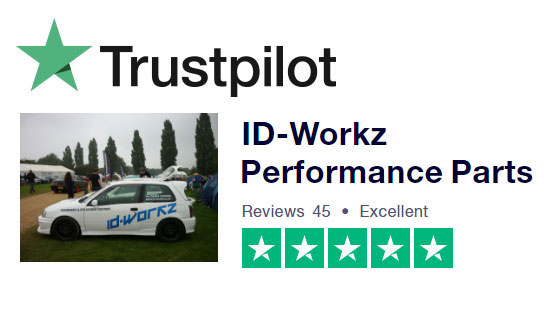 Speak with one of the team at ID-Workz
Before you choose to purchase from one of the popular auction sites, or before you quickly nip down to your local Halfords because it's handy, consider getting in touch with us at ID-Workz. We'll happily answer any of your questions, whether over the phone or via email, we'll search our stock for any parts you might need and we'll source parts not currently in stock for you as well. In return for giving us a try, we'll make sure we look after you. Get in touch today on 01484 535665.