---
Where to buy performance parts for your car
ID-Workz are performance aftermarket parts specialists, established in 2009 with the intent of providing a wide range of performance parts for a range of manufacturers and models. From iconic JDM brands such as Toyota, Honda, Mitsubishi and Subaru through to popular german manufacturers like Volkswagen, Audi, Mercedes and BMW.
Performance modifications for your vehicle
We're big believers in getting the very best out of your car. Whether that involves increased handling, more power or better braking. When it comes to car tuning, the most reliable way of achieving those necessary upgrades is to use reputable brands for your modifications. We pride ourselves on stocking the very best in aftermarket performance parts, setting your car miles apart from others on the road.
How to increase the power of your car
There are a number of options available to drivers who want to increase the power output of their car. The best place to start is by overhauling your induction system. This would mean installing a performance air filter from the likes of K&N, if your car is turbocharged then you might consider a Blitz power induction kit.
Ensure the air/fuel mixture remains the correct strength by maintaining your injectors with Millers injector cleaner and by upgrading your fuel pump to one made by the likes of Walbro. Meanwhile keep your engine firing on the button with NGK spark plugs and Magnecor HT leads.
Once you've maximised the amount of air and fuel being pulled into the engine block, you need to think about getting all that spent fuel out as quickly as possible. We stock a range of performance exhausts systems from the likes of Milltek and Scorpion, the popular Blitz NUR system and HKS Silencers.
Making your car go faster is just the start
There are a whole host of stages in the process of upgrading your vehicle after you've increased the power output. Your drivetrain and clutch system will need to be much more robust to take the strain of the increase in power. We stock performance clutches from Competition Clutch, Exedy and Cusco.
You will need to vastly improve your stopping power, for which we stock Big Brake kits from K-Sport, slotted brake discs from EBC and performance brake pads from Brembo. To improve your handling, your suspension will need some serious modifications too.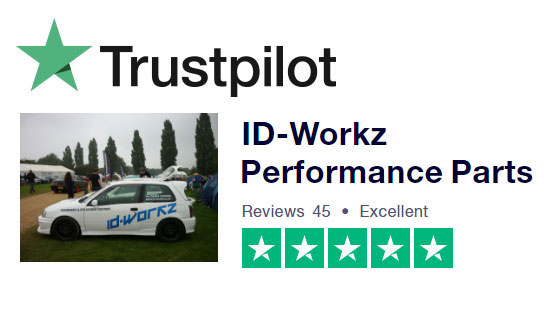 We stock everything from Tein and Whiteline lowering springs, to Eibach and BC Racing coilovers.
Get in touch for our full range of products
To find out about our entire range of performance parts, feel free to get in touch with us via the contact us section of our website, by email or call us on 01484 535665 and let's see just how much we can make of your car.