Vauxhall VXR Performance Parts
---
Vauxhall VXR Performance Parts
The Vauxhall VXR range are amongst the most popular sports iterations on the market, and have been since their inception. Most popular are the hatchback end of the market, starting with the Corsa VXR then moving on to the larger and more powerful Astra VXR. Our customers approach us looking for the best quality Vauxhall VXR performance parts, sold at the right price, offering the best value for money.
Different marques in the Vauxhall VXR range
As we mentioned earlier, the Astra and Corsa VXR versions are the most popular, and as a result, are what we sell the most performance parts for here at ID-Workz. That said, there are lots of parts shared between the different makes and marques that sand beneath the VXR banner.
Out of the compact or hatchback class, we have the Vectra VXR and the Insignia VXR - the latter of which represents the most powerful and fastest production Vauxhall to date. Then we have the SUV class Meriva VXR and the Zafira VXR - offering a sportier look and matching performance for those wanting to do a faster school run. And finally, let us not forget the Vivaro VXR sportive, giving tradesmen everywhere a no-competition rival to the legendary Mercedes Sprinter.
Plenty of these cars share a multitude of parts, whether internal trim, mechanical, induction or exhaust parts - we make it out business to stock the very best aftermarket performance parts for Vauxhall VXR variants. And even if we don't stock the part you're looking for, give us a call and we'll find it for you, best price guaranteed.
Popular Vauxhall VXR performance parts
Of course, some parts are more popular than others, with the majority of our customers looking to improve the handling of their VXR, alter the ride height or change the engine note with a sports exhaust.
Whether you're looking to seriously improve your power with an engine rebuild and need internal engine parts built to withstand higher tolerances or whether you're looking to have a reliably adjustable ride height that improves handling as well - we have the parts for you.
Some of our most popular Astra performance parts include this sports exhaust kit from brand Scorpion, these superior quality lowering springs from Eibach or these forged con rods by PEC.
Whilst some of the most popular Corsa VXR parts that we sell include this resonated back exhaust from Cobra Sport, Eibach are back at it again with these lowering springs and these BC Racing coilovers are a no brainer swap for the Corsa VXR OEM coilovers.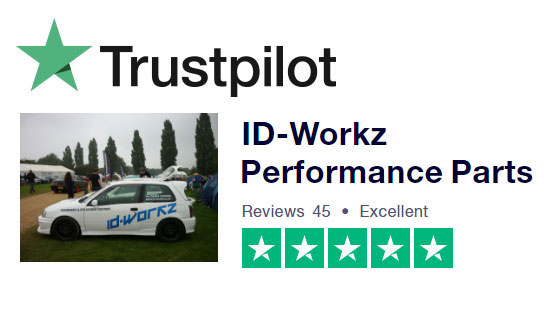 Want to know whether we stock the right part for you Vauxhall VXR?
You can make good use of the search function on our website, you can click through the 'brands' section in our main menu or failing either of those options - you can get in touch with one of our helpful team! If we have your part in stock then they will be able to tell you instantly, and if we don't then we'll order it in for you at a competitive price. Call us on 01484 535665 and we'd be happy to help.