Competition Clutch Stockists
---
Competition Clutch
We're proud stockists of Competition Clutch products at ID-Workz, like all of the brands we choose to sell, they represent a unique balance of quality and value which can be hard to find. The online aftermarket car parts industry can leave customers either confused as to which part to buy or out of pocket, because they were sold a wrong or poor-quality part. We strive to stock only the best quality OEM and aftermarket parts on the market, including our clutches.
There's no getting around the fact that Competition Clutch are considered one of the premium aftermarket clutch manufacturers on the market today, providing customers all over the world with race-quality clutch kits that seriously bite. Their product range is extensive, starting at Stage 2 kits aimed at aggressive everyday use, through to sprung racing kits intended to take some real punishment on the track.
The different stages of Competition Clutches
Whatever you're driving, whether a race-tuned Evo for hammering around the local track or an Impreza for beating the school run traffic every time, chances are you've underestimated the importance of a performance clutch. Yes we need power, yes we need big pot brakes to stop properly and yes, that exhaust kit does sound incredible BUT - without a strong and precise clutch, you'll be last to get your power down and you'll be last to leave the line.
Competition Clutches offer three levels performance clutch upgrades, alongside various multiplates and flywheels. The ID-Workz clutch experts offer a run down below:
Stage 2 – Street Series 2100 Clutch kit
Got a slightly weighty right foot? Do you like to be the first away from the traffic lights without exception? Then the 2100 Street Series is perfect for you. Capable of increasing torque capacity by up to 80% - this kit is aimed at aggressive daily drivers or for occasional track day use. The kit features a brass-alloy manufactured performance pressure plate which when combined with the high-torque sprung disc will give both precise functionality and longevity.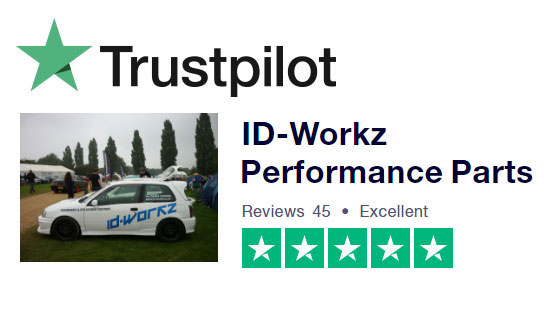 Stage 3 – Street/Strip Series 2600 Clutch Kit
The next step up from the 2100 street series, aimed at more regular track day use, yet still perfect for everyday driving. Similar in design to the 2100 but manufactured from ceramic, providing much higher tolerances for heat, perfect for repetitively hard use on the street or track. Offering up to an impressive 150% gain in torque capacity from OEM parts, providing smooth gear changing with a long life expectancy.
Stage 4 Sprung – Strip Series 1620 Clutch Kit
Aimed for the track, the 1620 kit will provide you with sharp, responsive control of your cars power. Suited to higher levels of horsepower where a strong clutch plate is a necessity in order for a reasonable lifespan, providing a massive 250% potential increase in torque capacity at the wheel.
Competition Clutches also manufacture multi-plate kits, these units feature a forged flywheel (stronger and lighter than OEM parts), combined with two or even three sprung discs. Providing a race-ready, precise and robust clutch upgrade - suitable for cars with power in excess of 1000 bhp.
Get in touch with the team at ID-Workz
Questions about which way to go with your clutch upgrades and modifications? Why not get in touch with the team at ID-Workz, we've been providing top quality parts at the best prices for over a decade now and would be happy to answer any clutch-related questions you might have. You can call us on 01484 535665 or reach us through the 'contact' section of our site.