---
K-Sport Big Brake Kits from ID-Workz
So you've been working at squeezing every last horse you possibly can from your engine, you've fitted a bigger turbo, increased the boost capacity, ported the head, fitted a big intercooler and even replaced the entire exhaust system. And it worked! One problem, you can't stop quickly enough anymore, right? Wrong.
Enter - big brake kits from K-Sport - providing motoring enthusiasts, amateur racers and track-day heroes with the pinnacle of stopping power.
Performance Brake Upgrade Kits
K-Sport have put a great deal of research into their brake upgrade kits in recent years, integrating cutting edge tech into the design of each kit.
Brake pads are kept in an as efficient condition as possible through making cooling a priority, even under heavy braking. As such, brake fade is significantly reduced without impeding stopping power whatsoever.
Each K-Sport big brake kit includes:
4, 6 or 8 piston calipers
Stainless steel brake lines
Machined aluminum hats
Carbon steel brackets
Discs from 286mm to 400mm
K-Sport Big Brake Kit details
Whether you choose the 4, 6 or 8 pot calipers, they are all manufactured from aircraft-grade aluminium, making them extremely lightweight.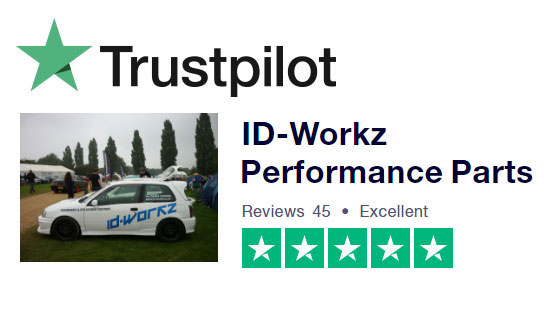 Couple this with the design of the opposed aluminium pistons and not only do they weigh in a little over 5lbs, but pad wear is greatly reduced whilst caliper rigidity is maximised. By including stainless steel brake lines with each kit, the old issue of pressure expansion is eliminated as braided steel is much stronger than OEM brake lines.
The weight of the brakes as a whole are further reduced through utilising a two-piece disc assembly, which also enables air to flow freely through the discs, eliminating warping from extreme heat. Slotted rotors ensure that road debris and gases are quickly expelled whilst keeping braking noise to a minimum. When general wear and tear strikes, fear not, as K-Sport Big Pot kits are compatible with most popular pad manufacturers such as, Brembo, EBC and Eibach.
Don't hang about, get in touch
If you're considering upgrading your stopping power, you can't go far wrong than using K-Sport to do the job. Whether you're driving an Audi or Toyota, BMW or Honda – there's a K-Sport brake kit for that. But if you have any questions whatsoever regarding any of our brake modification products, don't hesitate to get in touch with one of the team over at ID-Workz and we'll be happy to help. Contact us through the website or call us on 01484 535665.